The medical community led by experts including Neal Barnard, M.D., John McDougall, M.D. and Joel Fuhrman, M.D. has established definitively that being overweight is worse for your health than smoking cigarettes. And what is the root cause of obesity?
High-fat animal protein. In other words, meat, eggs and dairy.
How is this the case?
First of all, animal foods are very calorically-dense. Lacking water and fiber, they deliver more calories per mouthful than other foods, with the inevitable consequence being weight gain.
Additionally, animal flesh and animal byproducts stimulate the production of a chemical called Insulin-like Growth Factor. IGF, as it is also known, tells your body to grow, leading to weight gain and even cancer, as T. Colin Campbell, Ph.D. discusses in his book, "The China Study."
Okay, so meat is bad for you, despite what the Beef and Dairy industry says, despite what even the USDA, which is backed by these industries, may say.
Even in small amounts, animal food delivers too much of what you don't need (cholesterol, saturated fat, animal protein) and not enough of what you require (water, fiber as well as most major vitamins and minerals, including the thousands of phytonutrients only existing in plants).
This is why experts compare meat eating to cigarette smoking. In other words, that greasy cheeseburger is likely worse for your health than a pack of cigarettes! It was once believed that smoking was not bad for your health. Doctors in fact endorsed it.
Now it is common knowledge that smoking causes lung cancer, emphysema, COPD and is a factor in other cancers, including bladder cancer and esophageal cancer.
Likewise, it is becoming increasingly clear that meat-eating is associated with prostate, breast, colon and other cancers.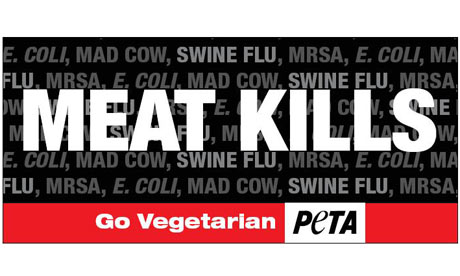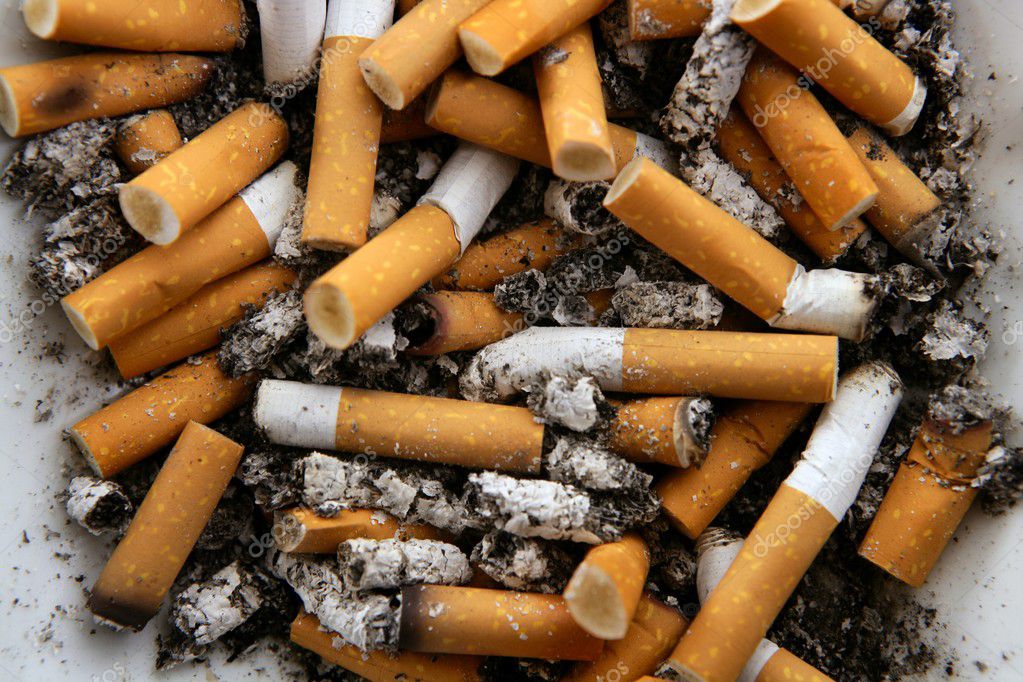 We all know that smoking kills. Not only the smoker is affected, but second hand smoke kills too. Which is why smoking is prohibited in many public places. There is a stigma attached to smoking. You see a smoker, and you frown and feign a cough and may even wave at the air in front of you, as if to say, LEAVE!
This same attitude is taken towards the drunk-driver, whose irresponsibility jeopardizes the lives of others.
And this attitude is justified. Like the smoker, the drunk driver takes other people's safety into his own hands.
Yeah! you shout. Tell it!
And then you take a bite of your chicken breast sandwich, or your burger, or your sushi, or your nonfat probiotic rich yogurt, or your egg-white scramble.
But, we have to ask, what about the meat eater?
Shouldn't we regard the meat eater in the same unfavorable light as the smoker and the drunk driver?
Ultimately meat-eating is not only bad for the eater's health, but it ravages the environment, depletes the economy and is cruel to animals. We can't necessarily say that about either alcohol or tobacco.
Let's quickly look at the effects of eating meat.
Land acreage
:
Let us say that you were given 2.5 acres of land to produce food for your loved ones. For the athletes in the house, this is about 2 football fields. If you used this land to produce a vegetable (say, cabbage), you could feed over 20 people. If you used the land to produce wheat, 15 people could eat their fill. However, if chicken or milk were your product, then you could supply the calorie needs of only yourself and a loved one (two people). If you used the land to produce eggs or beef, who in turn would need grains and grass, you would only have enough food for yourself. The rest of your neighborhood would starve. Doesn't this sound an awful lot like what is going on in the world today - where the number of underfed and undernourished (1 billion) equals the number of people who are overfed and undernourished?
Energy
:
To produce 1 calorie of protein from soybeans,
2 calories
of fossil fuel (coal, oil, natural gas) are required. One calorie of protein from beef requires
54 calories
of fossil fuel. This is over 25 times the energy expenditure. In a given day, the amount of greenhouse-warming carbon gas released by a typical car is 3 kilograms. Seventy-five kilograms is released by clearing and burning enough rainforest to produce beef for one hamburger, or
25 times as much
. Perhaps if each time you ate a hamburger you were forbidden from driving your car for a month and made to hoof it or hitch it instead, you might reconsider your next visit to Boogers R Us.
Water supply
:
The production of 1 lb of lettuce requires over
20 gallons
of water. One lb of apples needs 50 gallons of water to supply its metabolic needs. Sound like a lot? Not by comparison to animal foods. One lb of chicken uses up over 800 gallons of water. Pork consumes twice as much, or over 1,600 gallons. The number of gallons of water used to produce 1 lb of beef? Over
5,000 gallons
.
As you can see, beef uses up a large portion of our water supply, more gallons per lb than the other foods combined! The real cause of the water shortage is in the meat.
In fact, 1 lb of beef wastes enough water to provide a person with a 7-minute hot shower every day for a year.
In these sad times of water shortage, avoiding showering can diminish your enjoyment of life and likely make you stinky. Instead, simply eat less meat – with a target consumption of zero. You'll likely have less body odor.
A taboo is a strong

social prohibition

(or

ban

) relating to any area of human activity or social custom that is sacred and forbidden based on moral judgment.
In light of meat-eating's devasting and all-pervasive effects, animal food consumption should really be considered taboo, like, say, incest.
And who eats the world's beef? None more so than the United States. Though the US is home to only 4 percent of the world's population, Americans consume nearly 25 percent of the the beef on the planet. In other words, Americans chow 8 times the amount of cow as citizens of other countries.
And this prodigious beef consumption takes a powerful economic toll that each and every meat eater would deeply feel were it not for government subsidizing of the meat and dairy industries,
which receive nearly 65 percent of all federal monies given to food manufacturers
.
Were it not for this subsidizing, the price of that $2 fast food hamburger you pay without giving it much thought would total as much as $200.001, likely more than anyone in her right mind would pay for toxic flesh. Federal generosity in the case of meat explains why many animal products, at $2 to $4 per lb, are less expensive than fruits and vegetables, which receive almost no government funding.
Americans are feeding themselves to death with foods that consume the environment, and as a result, other Earthlings (animals, children) are suffering and dying.
1"The Price of Beef," WorldWatch, July/August 1994, p. 39.